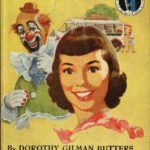 Sadly, there is no new updates or news for my fellow Dorothy Gilman fans. We haven't received any email updates on getting some more of the Dorothy Gilman/Mrs. Pollifax books in eBook format. We have updated the website and deleted the Bookstore page as Amazon no longer supports that function. I have updated each of the pages and hopefully haven't missed anything that links to the old page. We would like to get some fan fiction to share with our fellow fans.
For now we have posted some of the emails we have gotten from other fans that you might enjoy and comment on.
From Your Fellow Fans:
Joan Wysong
04/27/2017
Dorothy Gilman's book _Caravan is without any doubt my favorite book of all time. It has everything I love in a book, adventure, suspense, some mysticism, and a WONDERFUL love story. My local library couldn't find the recorded book in the system so they actually bought two copies, (just for me). It is a lovely recording and I've listened to it over and over. Roslyn Alexander's voice is so relaxing I always listen to it before going to sleep at night. I wish Incident at Badamaya was recorded by her as well. Considering Caravan, I am amazed at the research she went through to write it. I think I will go back and re-read the Polifax mysteries. However, I believe her stand alone novels are her best. Thales Folly is wonderful, as well as Uncertain Voyage. I'm a fan. Joan Wysong
Victoria
04/20/2017
I am a devoted reader of all books Dorothy Gilman. Started with a book of one of Mrs. Pollifax and had to have every single one. Of course it helped immensely that I too was born and raised in New Brunswick, N.J. Anyway, today bought a lovely hard cover with dust jacket of Caravan. I always buy extras when I find one of her books. Inside, to my delight, I see on the top of the front page…'with best wishes, (next line) Dorothy Gilman' I can only hope this is her signature but where could I find a copy of one to make a comparison. It seems to be definitively done. Thanking you in advance for any help you might extend….Victoria.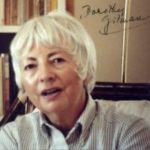 Vincent Munch
04/07/2017
On The Elusive Mrs. Pollifax, she drives I didn't know she had a license! Did she drive in any other book?
She did drive in a couple of different books including Mrs. Pollifax and the Whirling Dervish, Mrs. Pollifax Pursued and a couple of others. She even flies a helicopter (without a license).
Till next time, keep reading.